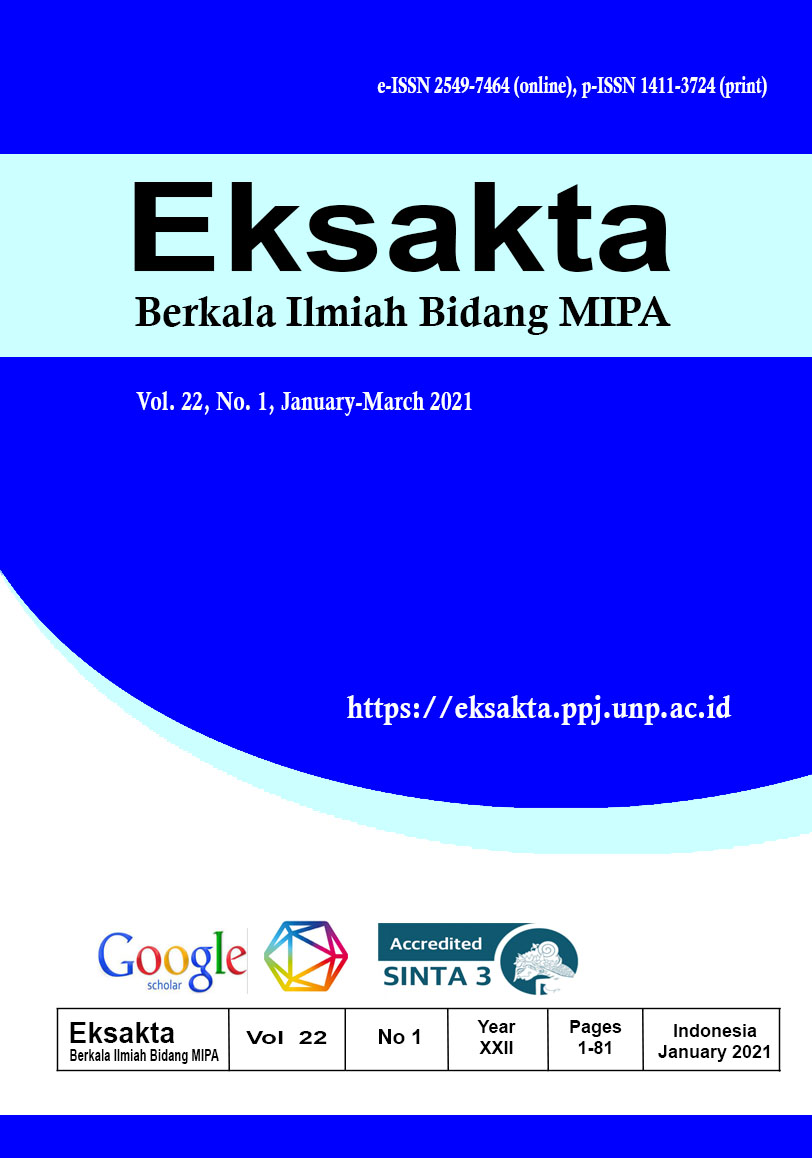 | | |
| --- | --- |
| Title | Eksakta: Berkala Ilmiah Bidang MIPA |
| Initials | Eksakta |
| Abbreviation | Eksakta |
| Print ISSN | 1411-3724 |
| Online ISSN | 2549-7464 |
| Publisher | Universitas Negeri Padang |
| Frequency | 4 issues per year |
| DOI | prefix 10.24036 |
| Editor-in-chief | Prof. Dr. Rahadian Zainul, S.Pd., M.Si. |
Description :
Eksakta : Berkala Ilmiah Bidang MIPA (E-ISSN : 2549-7464)  is an open access journal and peer-reviewed that publishes either original articles or reviews.  This journal is published by Faculty of Mathematics and Natural Sciences (FMIPA), Universitas Negeri Padang, Indonesia. The journal is dedicated towards dissemination of knowledge related to the advancement in scientific research. The prestigious interdisciplinary editorial board reflects the diversity of subjects covered in this journal. Under the realm of science and technology, the coverage includes environmental science, pure and applied mathematics, agricultural research and engineering, biology, biotechnology, bioinformatics, Healthcare sciences (including clinical medicine, preventive medicine & public health), physics, biophysics, computer science, chemistry and bioengineering, to name a few. 
OAI Address 
Eksakta : Berkala Ilmiah Bidang MIPA has OAI address :
https://eksakta.ppj.unp.ac.id/index.php/eksakta/oai
Before submission
You have to make sure that your paper is prepared using the Eksakta Template, has been carefully proofread and polished, and conformed to the author guidelines.  
Online Submissions
Registration and login are required to submit items online and to check the status of current submissions. 
Statistic Counter
Vol. 23 No. 04 (2023): Eksakta : Berkala Ilmiah Bidang MIPA (E-ISSN : 2549-7464) In Progress
October-December 2023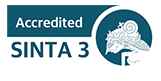 On Progress
Published: Dec 30, 2023
EKSAKTA: Berkala Ilmiah Bidang MIPA
View All Issues